A Night with the Stars
The very popular annual Gala Concert of Loud Applause Productions will once again feature a plethora of musical talent.
Sharing the stage with the Loud Applause Rising Stars (LARS) singers will be West End Star Samantha Thomas currently in 'Wicked', the very popular Kenfig Hill and District Male Voice Choir, a group from of young students from the Royal Welsh Music and Drama in Cardiff 'Melodynamic' fronted by LARS member Callum Howells, the delightful sounds of the Halfway Primary School Choir and hosting the concert for the very first time will be Samuel Wyn- Morris. Supporting accompanists to the LARS singers will be Catrin Hughes and Andrew Pike.
LARS is fast becoming a recognised home for highly talented singers. Currently it has 14 singers aged between 14 and 23 years old performing all genres of music. In its short history LARS has given opportunities for its members to perform not only at home but also internationally. Often its members are heard on S4C programmes, radio and as guest artists at a range of musical events from big gala concerts to private functions.
Show Dates
Quick Info
Company: Loud Applause Productions
Category: PROFESSIONAL HIRE
Theatre: The Ffwrnes Llanelli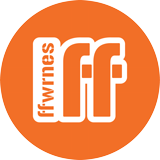 Quick Info
Company: Loud Applause Productions
Category: PROFESSIONAL HIRE
Theatre: The Ffwrnes Llanelli