Spaces
The Main House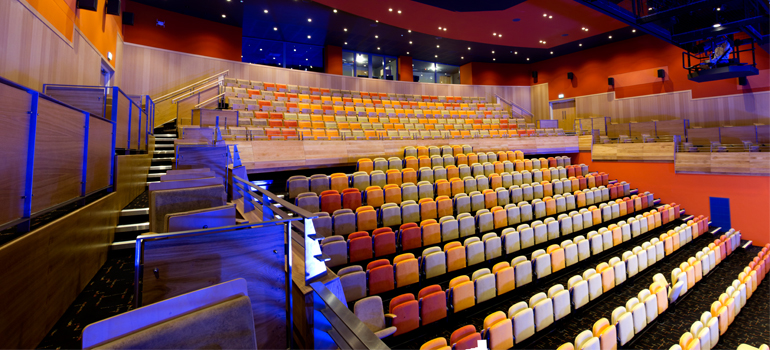 The main house has been designed to be as flexible as possible. For traditional theatre performances our capacity is 504, but with a flick of a switch the fully hydraulic retractable seating system allows us to hide the seats away so that we have one large flat floor space. This enables us to hold cabaret events, award ceremonies or an exhibitions space. We also have an orchestra pit which, when not in use, allows us to accommodate an additional 60 seats, however when in use it can be taken down to seat up to a 30 piece orchestra.
Stiwdio Stepni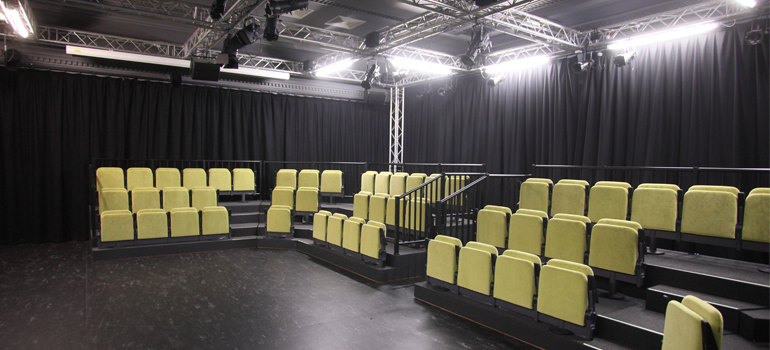 The smaller and more intimate Stiwdio Stepni offers flexible technical facilities and seating configurations. The seating in the Stiwdio fits together like a big jigsaw and each seating wagon moves around using hovercraft technology, we can seat up to 100 in the space. When we have our monthly comedy and jazz clubs we also add tables to make it a laid back cabaret environment so you can enjoy a nice drink while you watch the performance. Well suited to small-scale productions, comedy & jazz clubs, together with dance classes, literature readings, writing workshops and film clubs, Stiwdio Stepni is the perfect complement to the main house for smaller, more intimate events.
Ffwrnes Fach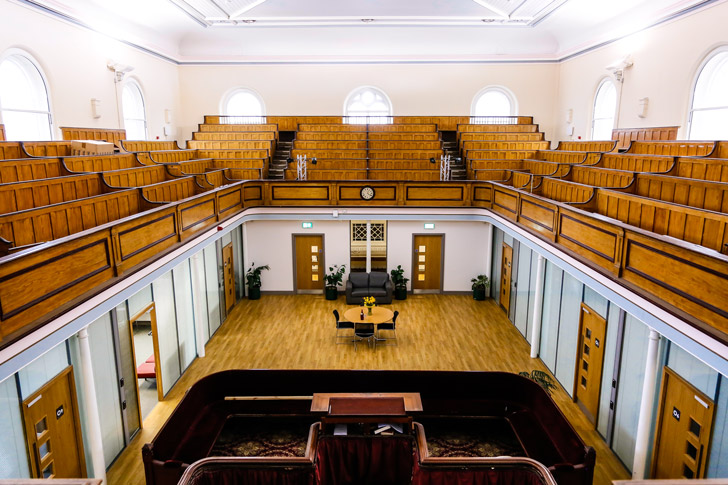 The former Zion Chapel has been sensitively refurbished and transformed into a modern, well-appointed social enterprise centre which will be occupied by clusters of cultural social enterprises, arts organisations and practitioners who promote and utilise the performing arts and media as effective tools for social change. The centre will be driven by the recognition of local people, their diverse cultural interests & backgrounds, skills & aspirations.
Cultural Organisations and Social Enterprises are NOW invited to consider and apply for Lead Tenancies (LT) at one of the 6 modern office spaces. Terms and conditions apply.
The Crochan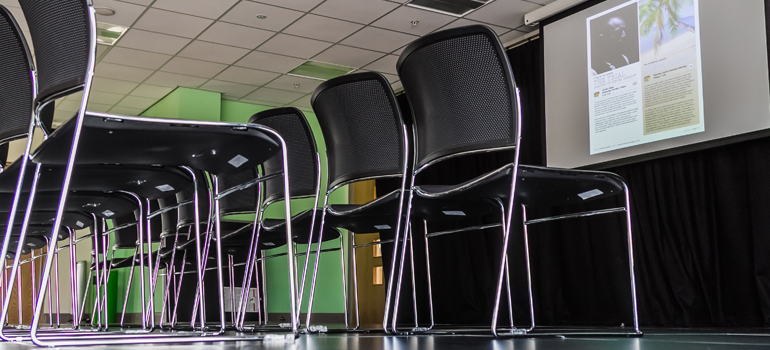 The Crochan is an ideal location for conferences and small scale events. The space is very flexible and can accommodate many different formats from traditional theatre style, to cabaret. We also have AV equipment that has been designed to be as user friendly as possible so that you can concentrate on your presentations rather than fuss about with projectors and cables. If you would like to water and feed your guests, this is not a problem either as we have in-house catering options for all occasions.